Installation & Plant Piping
Zorn Compressor & Equipment offers a full range of turnkey installation services for compressed air equipment, vacuum pumps, nitrogen generators, and fluid coolers.
Request Service Online
Find a Zorn Location >
Installation & Plant Piping
Zorn Compressor & Equipment offers quality-built piping design and installation services. Quality piping delivers air efficiently and safely from air compressors to the point of application. Proper installation is necessary for any industrial-level compressed air system and piped air.
We are experienced professionals with an extensive knowledge of air compressor system piping options.
So, You Need Your Equipment Installed…
We have a team for that! We offer full installations for all the new equipment we sell, as well as full plant piping. We even offer installations for existing equipment, additions, and modifications.
Here's a quick look at how the installation process at Zorn Compressor works: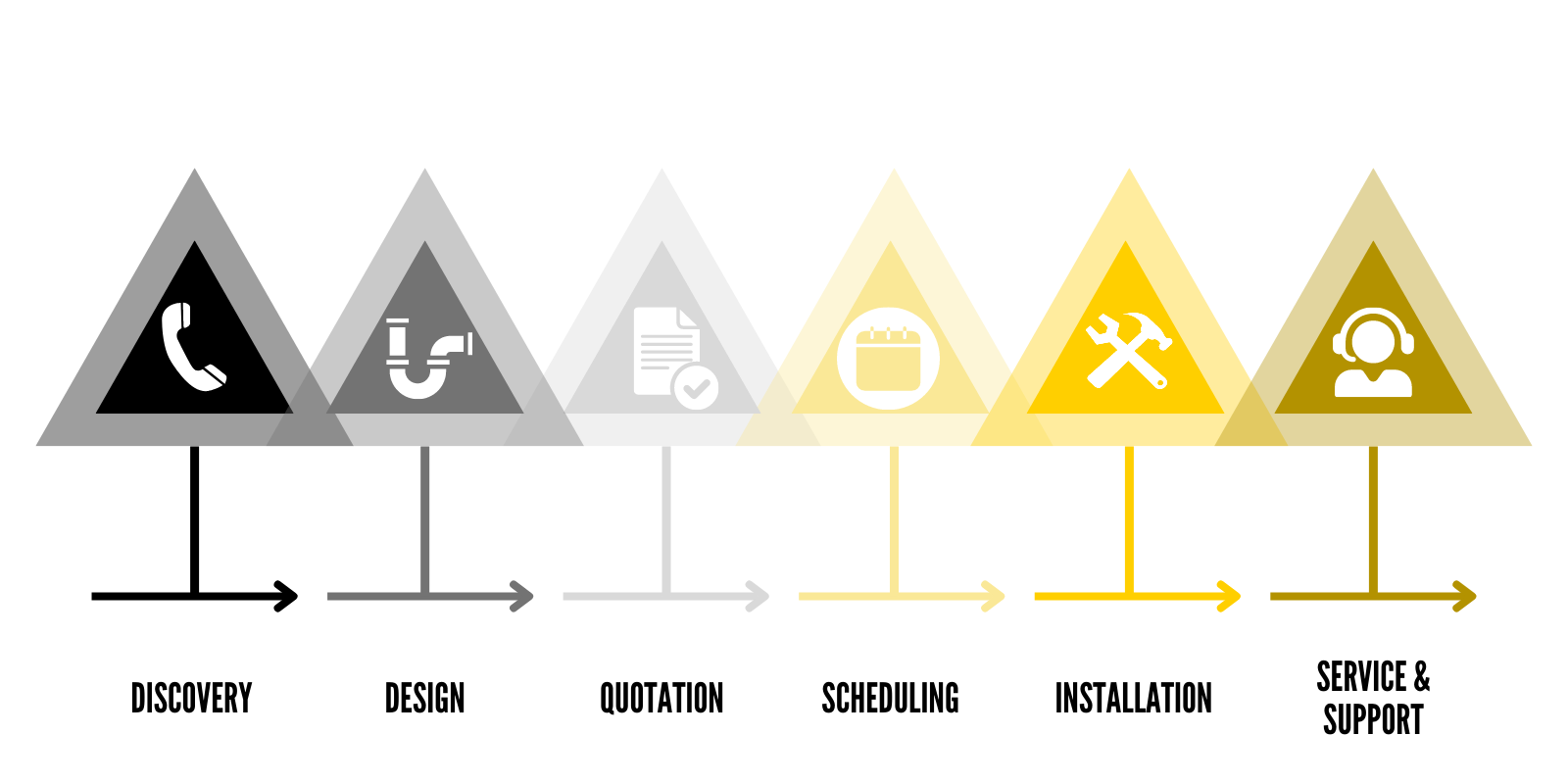 Discovery process: Our Installation Team receives a request for an install project from engineers, outside contractors, one of our account representatives, or directly from you.
System design: Our Installation team reviews the job and begins to compile plans. These installation plans can be formed from plans the customer and their engineering form have drawn up or we can completely design the installation of piping and equipment layouts ourselves.
Quotation: The Zorn Team sends a quote for the discussed plans.
Scheduling: The Installation team & Manager schedule a time to complete the install that is mutually agreed upon by both parties.
Installation: Local Zorn Install Team members dispatch to the customer's site on the scheduled date to complete an efficient install- big or small. Zorn contracts out for plumbing, electrical, and HVAC portions of installation. If the customer does not have a preferred contractor for these duties, Zorn has an extensive list of qualified contractors that we have built strong relationships with and recommend using.
Follow-up after the job is done: Zorn Compressor & Equipment offers round-the-clock service and support even after all equipment and piping has been installed. We value our strong relationships we build with all our partners and continue to honor our promises before, during, and after any installation and sale.
Installation Technician Certifications
Aside from the standard training that all our air compressor technicians receive, our Install Technicians also are required to have the following certifications:
Boom and Scissor Lift Certifications
DOT
MSHA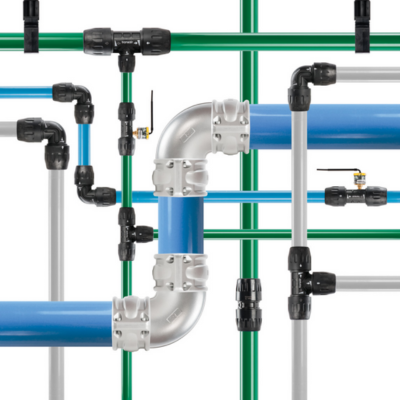 Types of Piping
Zorn offers plant air and fluid distribution piping for compressed air, vacuum, and nitrogen use. Long-lasting systems depend on their piping materials. Our available pipe options include:
Aluminum
Black iron
Copper
PVC
Stainless steel
We are piping distributors of featured brands including:
Our Installation & Piping Facility
Installation and piping are such big parts of our business that we have an entire location dedicated solely to our install & piping team. Our Installation & Piping facility is located a mile away from our corporate headquarters at:
While our Installation & Piping facility is in Pewaukee, WI, we have installation team members available for all our customers' locations. Find a representative near you.

Request Installation & Piping Information
Submit the contact form below to schedule a service call with Zorn. A service team member will contact you shortly. If you need immediate service, call our 24/7 emergency line directly at (800) 476-4637.