Energy Savings Audits
Zorn Compressor & Equipment offers a variety of energy-savings products and services designed to improve efficiency and optimize your system, including system walkthroughs, supply-side assessments, demand-side assessments, leak detection, and leak repair.
Request an Audit Online
Find a Zorn Location >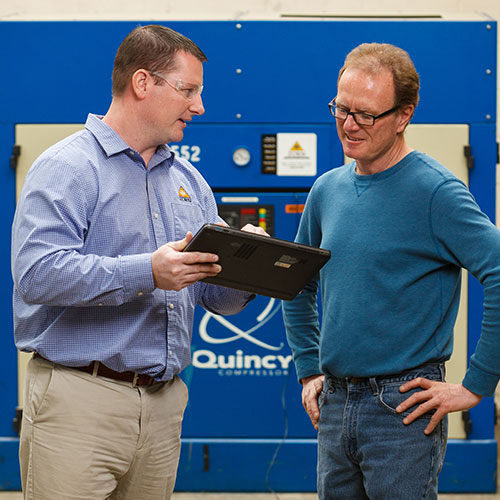 Full System Audits

Zorn's extensive full system audit is performed by a DOE Qualified AirMaster+ Specialist and modeled after the Department of Energy ESA audit. It's designed for large or complex systems requiring multiple days onsite for data collection and analysis.
This also includes the scope of the Supply Side System Assessment, plus verification of equipment performance and controls and compressed air leak-detection service.
Additional services include but are not limited to:
Desiccant sampling
Pump up testing
Piping design assessment
Point-of-use flow metering
Component pressure
Temperature differentials
Air quality monitoring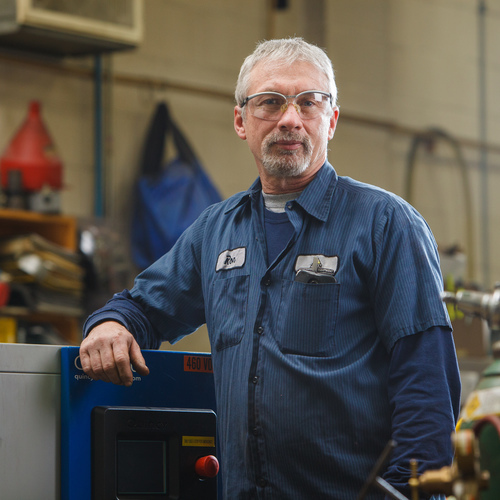 System Walkthroughs

This complimentary service is provided by a Compressed Air Challenge Level 2 Certified Account Manager using the "System Efficiency Worksheet." Walkthroughs also include discussion of both supply-side and demand-side components with an estimate of current electrical operating costs and areas for potential improvement.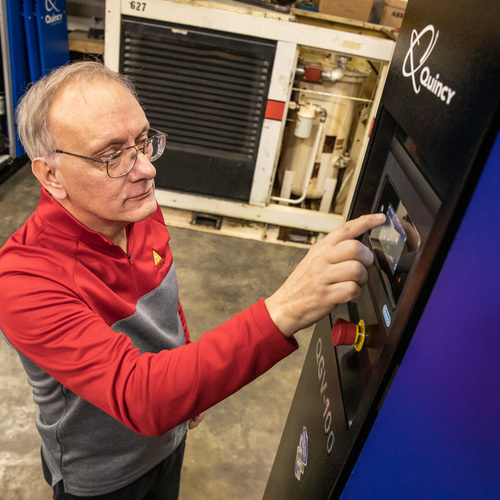 Demand Side Assessment

A demand side assessment provides a detailed study of the distribution system and the processes that consume compressed air following Compressed Air Best Practices. Among the potential areas of study are:
High-speed, cyclical applications
Open blowing applications
Bag house pulses
Header pressure
Pressure drop locations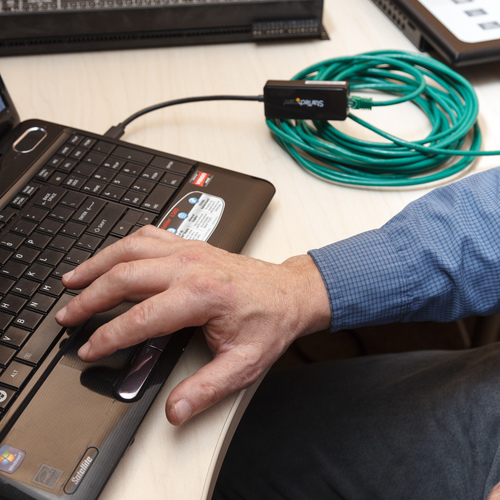 Supply Side Assessment

Ideal for creating a system, a supply side assessment is performed by a Level 2 Certified Account Manager to determine current compressed-air usage and estimated electrical operating costs. Data is gathered and analyzed with a customized report that includes:
Compressed air demand profile
Pressure levels
Compressor utilization
Dryer dew point performance
Compressor contribution graphs
Single point pressure graph
Annual electrical operating costs estimate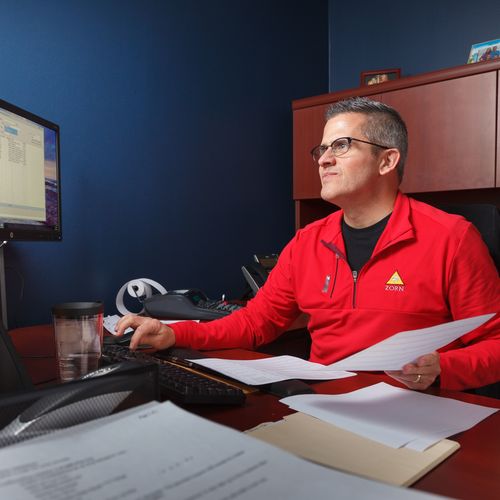 Compressed Air Leak Detection

This service includes the identification, tagging, and logging of compressed-air leaks by a trained technician using ultrasonic detection equipment. We provide a report identifying and quantifying the leaks with a log to document repairs.
Compressed Air Leak Repair

A trained Zorn technician will repair tagged leaks in accessible areas such as pipe fittings, poly tubing, quick connects, hose connections, FRLs, and auto drains.
Repairs to leaks integral to production equipment are subject to downtime and parts availability.
Schedule a Free Walkthrough
Ready to save energy and operating costs? It all begins with a free walkthrough of your facility with a trained Zorn technician. Describe your needs and submit the form below to schedule a service call with Zorn. A service team member will contact you shortly.