Saturday, August 26
Five Star Fabricating, Inc. Success Story
Five Star Fabricating, Inc., located in Twin Lakes, WI, has been in business since the early 1970s.  They began as a small metal fabrication shop, creating parts and performing sheet metal work for local racers.  They've since grown into a four-building campus and have added plastics and composite capabilities, which utilize the largest amount of compressed air throughout their campus – specifically for tooling, thermoforming, and CNC routing operations.
Five Star has been working with Zorn since the late 90s.  Before Zorn, they had two others of our competitors in their facility but needed better solutions & service tailored to their operations.  Zorn's overall service, price, and delivery is what makes the decision to continue their partnership with Zorn so easy. Take a look at how Zorn has helped them succeed in their growing business!
~

Quick response time

Zorn's Strengths from the Five Star Team

Competitive pricing

~

Flexible maintenance
Building One
In 2019, Five Star Fabricating required a suitable compressed air and vacuum system to provide air and vacuum to their various operations.  Their local Zorn account representative, Bryan Dominick, assisted them with the purchase and installation of the following system:
(Two) Quincy Variable Speed Drive Rotary Screw Air Compressors (QGV-50 & QGDV-30)

Variable speed drive air compressors utilize a variable frequency drive that actively adjusts the speed of the compressor motor to provide consistent and energy efficient compressed air delivery. These premium units feature a premium air-end design, industrial grade enclosure, and simple-to-use, yet intuitive controls designed to meet the most demanding of applications.

(One) Zeks Cycling HeatSinc Refrigerated Air Drye

Air dryers are designed to reduce the dew point of compressed air, which eliminates moisture from entering downstream. The Zeks cycling refrigerated air dryer utilizes a thermal mass that improves energy efficiency and keeps compressed air dry.

(One) Zeks Non-Cycling Refrigerated Air Dyrer (Zeks NC Series)

The Zeks non-cycling refrigerated air dryer is used for a constant demand application, ensuring dry air at all times.

(One) Quincy Variable Speed Drive Rotary Screw Vacuum Pump (QSV-2200)

Like the QGV-50 and QGDV-30 compressors, the QSV-2200 vacuum pump utilizes a variable frequency drive for energy efficient vacuum operation. This vacuum pump provides Five Star with the performance needed to maintain their various vacuum operations throughout their campus. These QSV units have an air-end designed specifically for vacuum usage and thus are designed for efficiency and competitive performance.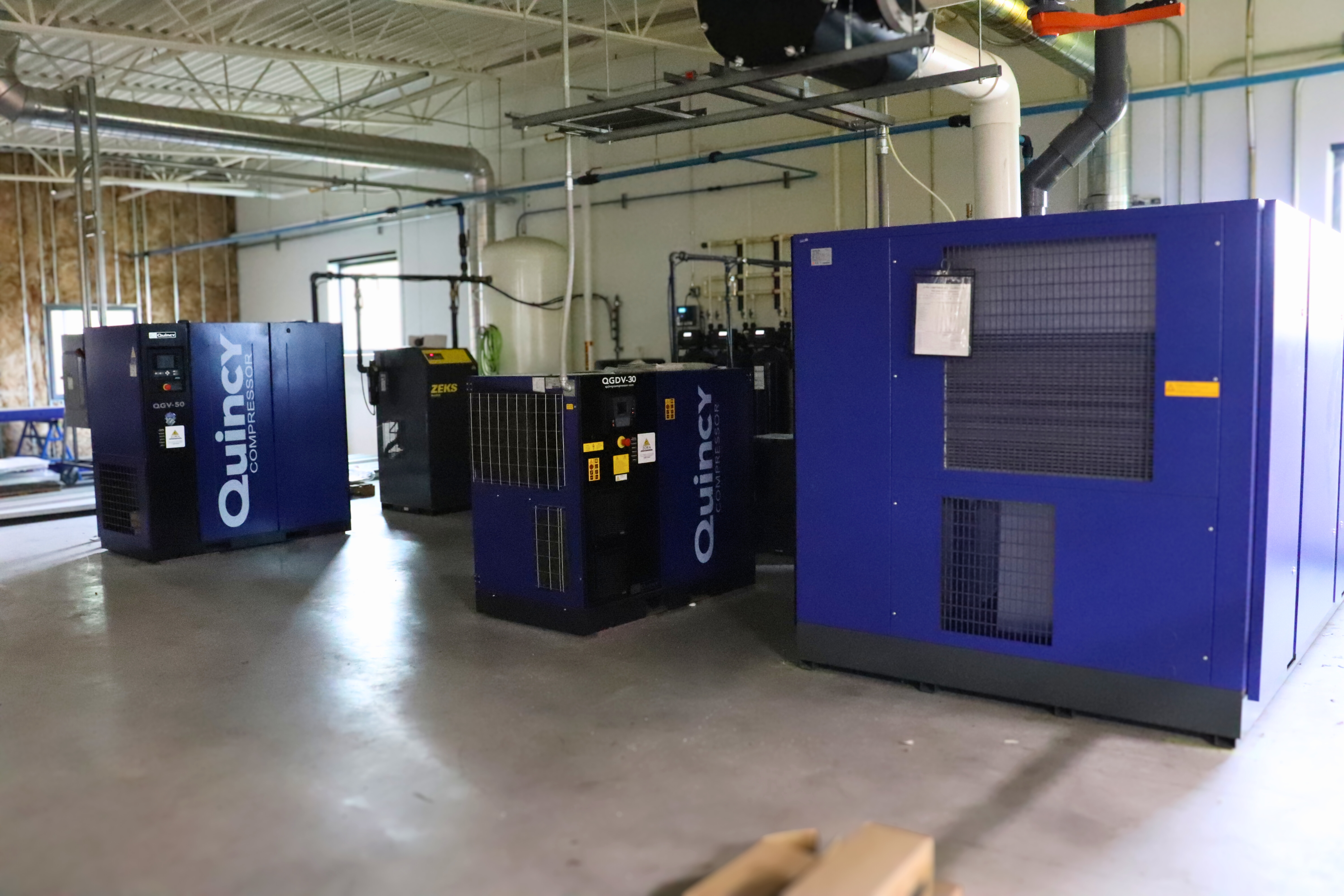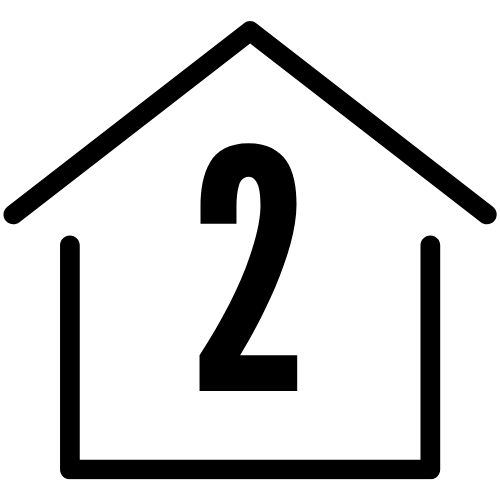 Building Two
In 2021, Five Star contacted Bryan again as their operations continued to grow.  Pleased with Zorn's expertise on their previous project, Five Star looked to upgrade another system for their injection molding and CNC operations in their second building, as well as a service provider for their existing vacuum pump.  The following equipment was added to their system based on the experience and recommendations of the Zorn sales and service team:
(One) Quincy Compressor Variable Speed Rotary Screw Air Compressor (QGV-60)

Like the previous project, this variable speed drive air compressor provides consistent and efficient air delivery.

(One) Quincy Compressor Non-Cycling Dryer (QPNC-354)

The Quincy non-cycling refrigerated air dryer is utilized for a consistent air demand. Zero air loss condensate drains are standard on these units to provide maximum energy efficiency.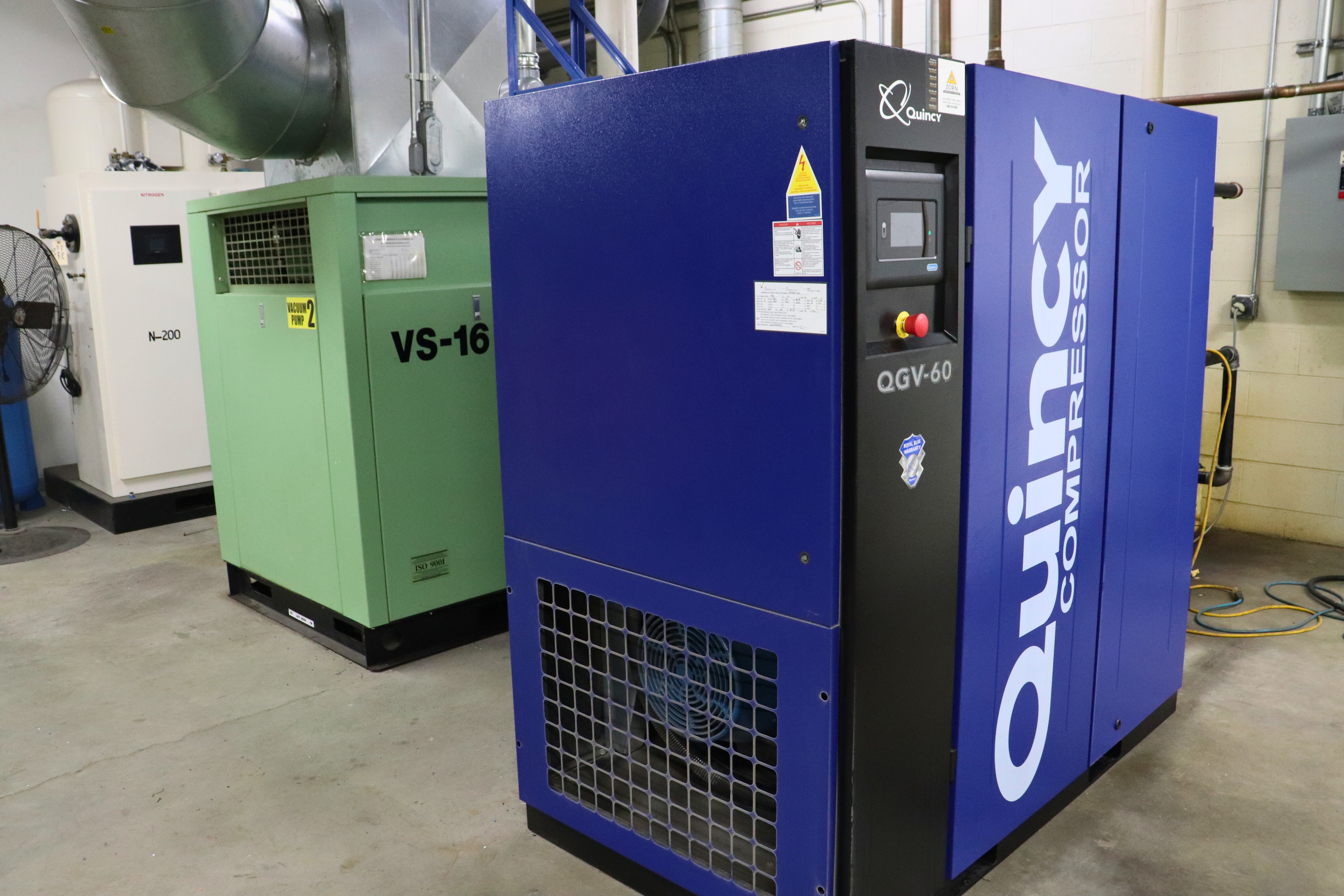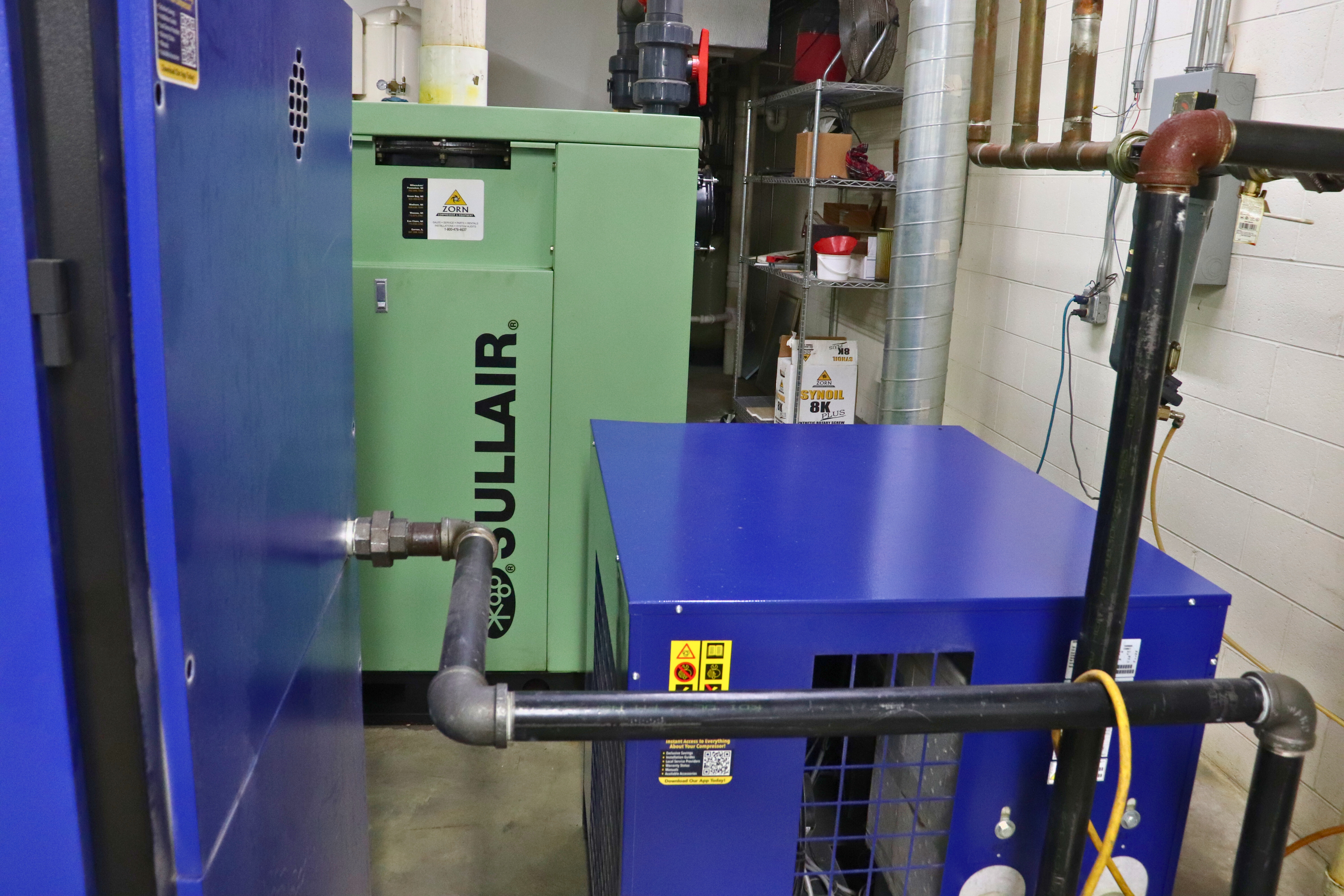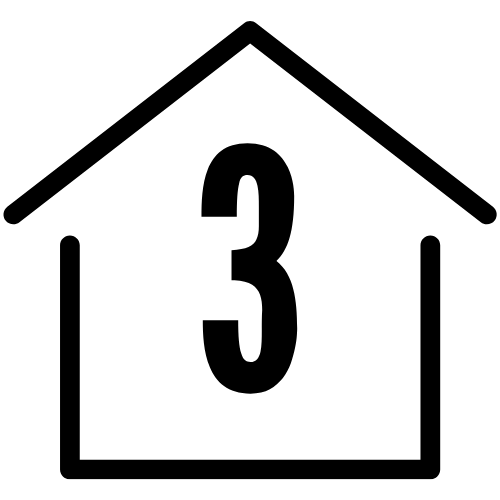 Building Three
Five Star's third building houses their design shop and was in need of the right compressed air system to supply air to various tools.  This shop was also in need of service on their existing vacuum pump.  Bryan once again stopped by and assisted with the following solution:
(One) Quincy Fixed Speed Rotary Screw Air Compressor (QGS-20)

With a consistent air demand, the QGS-20 fixed speed compressor is capable of performing 24/7 to meet the required needs of the plant.

(One) Quincy Non-Cycling Refrigerated Air Dryer (QPNC-106)

The Quincy non-cycling refrigerated air dryer lowers the compressed air dew point and provides dry air anytime, day or night.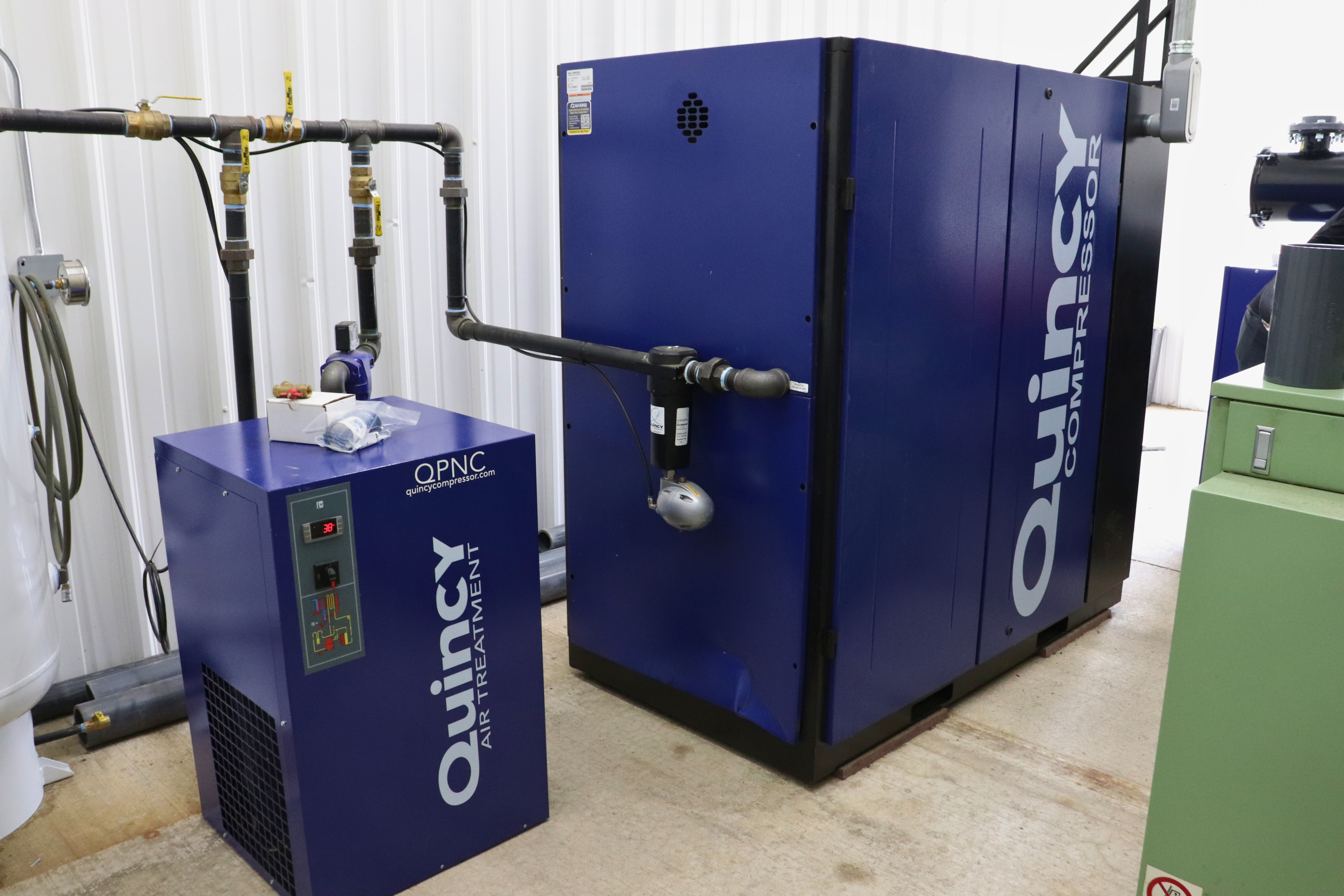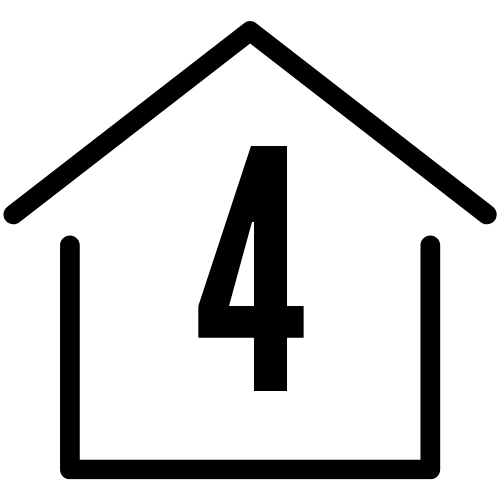 Building Four
Five Star's newest building is used for fabricating.  While the new construction was underway, Five Star reached out to Zorn once again to make sure the right equipment was ordered to get production up and running as soon as the building was ready.  This facility utilized the following system to meet their needs:
(One) Quincy Variable Speed Drive Rotary Screw Air Compressor (QGV-40)

Energy efficiency is always a priority, and this plant had the same objectives, so a QGV was utilized once again to enhance efficiency.

(One) Quincy Non-Cycling Refrigerated Air Dryer (QPNC-229)

Another plant with a consistent demand meant the use of another Quincy non-cycling refrigerated air dryer to keep the compressed air dry.

 (One) Quincy Variable Speed Drive Rotary Screw Vacuum Pump (QSV-430)

Like the first building, vacuum was needed in the fourth building, as well.  To keep efficient, a 40 HP variable speed drive vacuum pump was utilized to provide the vacuum levels needed as efficiently as possible.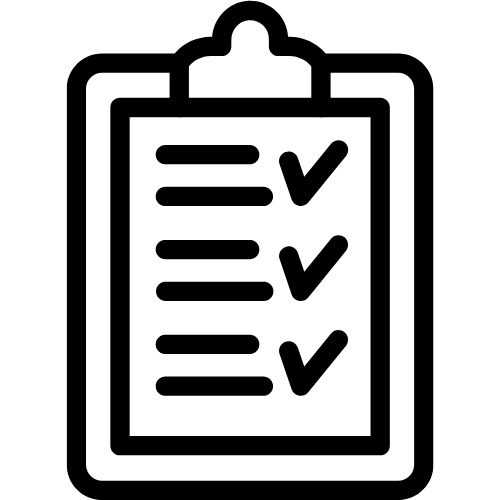 In Summary
Zorn Compressor has been able to support Five Star's continuous growth by providing the proper equipment for all their applications.  Air Compressors & Vacuum Pumps from Zorn Compressor & Equipment are located in all four of Five Star's buildings. Zorn also supplies TransAir piping for the transportation of air throughout their facilities. Here are a few highlights of what Zorn always offers Five Star to build such a strong partnership and continue to help them grow:
Adding redundancy, when necessary, in vital operations to prevent downtime.
Sizing all equipment properly so that it can meet current demand and be able to grow with the business while saving money and protecting their investment.
Honoring all warranty repair options in a timely manner.
Providing full availability of our sales and service team with quick response times.
Offering TransAir piping for their facility at the best price available.
Personalized maintenance completely on their schedule tailored to each machine.
Competitive price on all large purchases.
Efficient and professional delivery of all equipment, right to their door.
Customer Review
"Zorn is professional, timely, and they provide cost savings. Since we run production 24 hours a day for 4-5 days a week, being able to schedule PMs to be done on down days is extremely helpful."

- Bill B., Facilities Manager
How Can We Help Your Business?